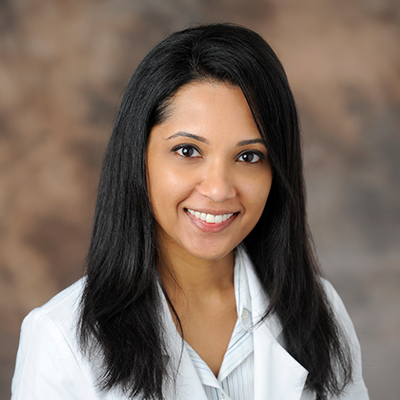 Rekha Gandhi, MD
Neurologist

Member of the AdventHealth Medical Group
Locations:
1685 Lee Road, Suite 210, Winter Park, FL 32789
Dr. Gandhi is a board-certified and fellowship-trained neurologist. She offers an array of behavioral medicine, neurology and clinical neurophysiology services—from advanced diagnostics to effective treatments. She brings many novel concepts in epilepsy, Alzheimer's disease, headache management including Botox, stroke and more. Dr. Gandhi comes to the Winter Park practice from St. Vincent Health Kokomo Neurology Group in Kokomo, Indiana, where she served as attending physician and epilepsy monitoring unit director.
Her dedication to the field of neurology has been recognized through research experience stretching over 15 years and accompanying papers, as well as active memberships in relevant medical organizations, such as American Association of Neurology and American Epilepsy Society.
Request an Appointment
Education
Medical School - St. George's University School of Medicine
Residencies - Neurology, Albany Medical Center; Internal Medicine, Stony Brook University Hospital
Fellowships - Clinical Neurophysiology, Albany Medical Center
Awards
Board Certifications - Neurology, The American Board of Psychiatry and Neurology