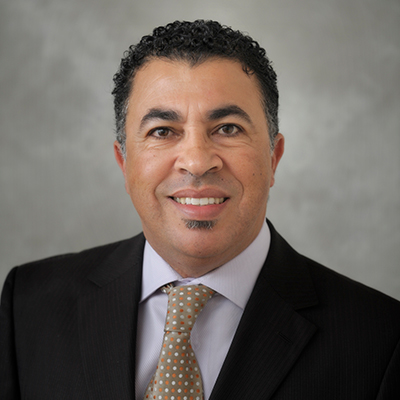 Ahmed Zakari

,


MD

Medical Oncologist

* Member of the AdventHealth Medical Group

Locations:
2501 N. Orange Ave, Suite 689, Orlando, FL, 32804
Ahmed Zakari, MD, is board-certified in internal medicine, hematology and oncology physician. He was named Chief Fellow at Georgetown University Medical Center, Washington, DC, and is a recipient of the Golden Apple "Best Teacher"Award at Georgetown Medical School. His thesis, "Traumatic Rupture of the Thoracic Aorta," received honors from all members of the jury. Dr. Zakari is a member of the American Society of Clinical Oncology (ASCO), American Society of Hematology (ASH) and National Arab American Medical Association (NAAMA). Dr. Zakari also serves as the Associate Professor of Internal Medicine at the UCF College of Medicine. He is fluent in Arabic, English and French.
Request an Appointment
Education
Education & Fellowship:
Medical School: University Mohammed V. School, 12-11-1990
Internship: Brookdale University Hospital, 7-1-1998
Residency: Brookdale University Hospital, 7-1-2000
Fellowship: Georgetown University Hospital, 7-1-2004
Awards
Awards and Honors:
Golden Apple Award Winner given for best teacher of the year, Georgetown Medical School (April 1997), Thesis Honors from all members of Jury: "Traumatic rupture of the Thoracic Aorta" (1990), ASCO Clinical Trial Participation Award, Florida Hospital Cancer Institute, Orlando, FL (2006)
Professional Memberships:
American Medical Association
American Society of Clinical Oncology
American Society of Hematology
Appointments:
Consulting Associate Department of Medicine Duke University, Durham, NC (July 2007 - Present), Section Chair, Hematology & Oncology, Florida Hospital (January 2007 - Present), Oncology Unit (10th Tower) Director, Florida Hospital, Orlando, FL (November 2006 - Present), Investigator, Florida Hospital Cancer Institute, Clinical Research Center Sponsored and Cooperative Trials, Orlando, Florida (July 2004 - Present), Associate Professor of Internal Medicine, UCF College of Medicine (July 2017 - Present)