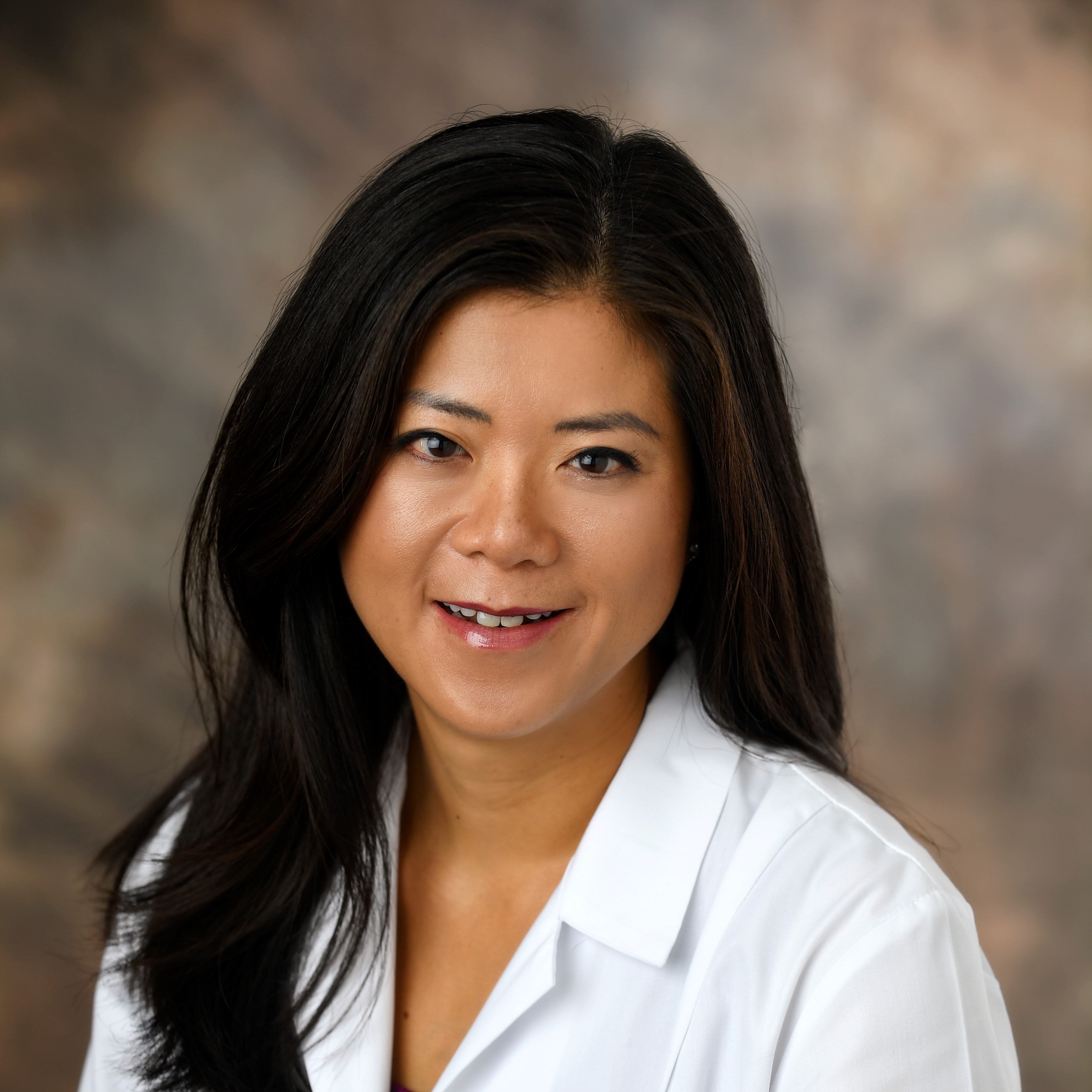 Catherine Hwang, MD
Radiation Oncologist

Member of the AdventHealth Medical Group
Video Visit Available
Locations:
601 E. Altamonte Drive, Altamonte Springs, FL, 32701
Dr. Catherine (Sue) Hwang is a board-certified radiation oncologist that specializes in the treatment of breast cancer at AdventHealth Cancer Institute. She is a graduate of the Northwestern University Feinberg School of Medicine, where she also completed her residency training. In 2008, she joined the faculty at the Medical College of Wisconsin and achieved the rank of Associate Professor in Clinical Radiation Oncology. She also served as Medical Director of the Radiation Oncology Department at United Hospital Systems.
Since joining AdventHealth in 2014, she has dedicated her career to building its breast cancer program in Central Florida and has established herself as one of the leading breast radiation oncologists in the area.  Dr. Hwang is at the forefront of using innovative radiation techniques, such as prone breast, deep inspiration breath-hold, and intraoperative radiation, to minimize radiation-related toxicity. She is one of the co-founders of AdventHealth's Multidisciplinary Breast Cancer Clinic, a high-demand clinic that serves to introduce patients to their team of doctors in one visit. As an active participant in the research community, she is also one of the highest recruiting physicians to breast cancer trials within the AdventHealth system.  
While most of her practice focuses on the care of breast cancer patients, Dr. Hwang continues to work closely with other subspecialists to treat head and neck, brain, gastrointestinal, thoracic, lymphatic,  and skin cancers. Her goal is to ensure that her patients receive compassionate and high-quality care in a timely fashion.
During her spare time, she can be found spending time with her three sons and two dogs. She is also an avid chef and enjoys hosting her friends and family.
Request an Appointment
Education
Medical Degree - Northwestern University Feinberg School of Medicine, Chicago, IL
Internship - Internal Medicine, Northwestern University Feinberg School of Medicine, Chicago, IL
Residency - Radiation Oncology, Northwestern Memorial Hospital, Chicago, IL
Awards
Dr. Hwang is a member of the American Society for Therapeutic Radiology and Oncology (ASTRO) and the American Society of Clinical Oncology.
Board Certified - Radiation Oncology