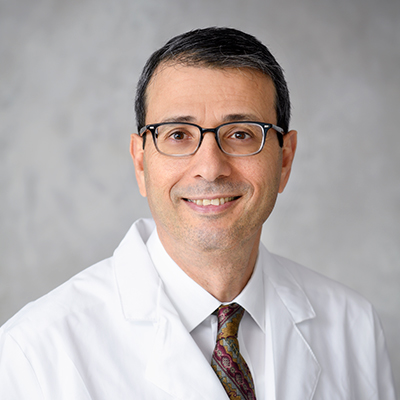 Fouad Hajjar

,


MD

Pediatric Oncology

* Member of the AdventHealth Medical Group

Locations:
2501 N. Orange Ave, Suite 589, Orlando, FL, 32804
Dr. Fouad Hajjar, MD is board-certified in pediatric hematology and oncology, and for nearly two decades has served as the co-director of the Children's Center for Cancer & Blood Diseases. Dr. Hajjar was appointed to the Board of Governors of St. Jude Research Children's Hospital in June of 2011. Dr. Hajjar is accompanied by a highly skilled and experienced team of doctors, specialists and support staff who handle a wide range of pediatric blood and cancer conditions, from leukemia and lymphoma to hemophilia, anemia and tumors. He earned his medical degree at St. Joseph's University Medical School in Beirut, Lebanon. Dr. Hajjar went on to complete his residency at Buffalo Children's Hospital, State University of New York at Buffalo, and his fellowship at Yale University School of Medicine in New Haven, Connecticut. Dr. Haijar is the Chairman of the AdventHealth Institutional Review Board, the Central Florida Chapter of the Leukemia and Lymphoma Society and the Perinatal and Pediatric Ethic Committee.
Request an Appointment
Education
Medical Degree: Saint Joseph University Medical School, Beirut, Lebanon
Residency: Pediatric Medicine, Buffalo Children's Hospital, Buffalo, NY
Fellowship: Pediatric Hematology and Oncology, Yale University School of Medicine, New Haven, CT
Awards
Board Certifications: Pediatric Hematology-Oncology - American Board of Pediatrics