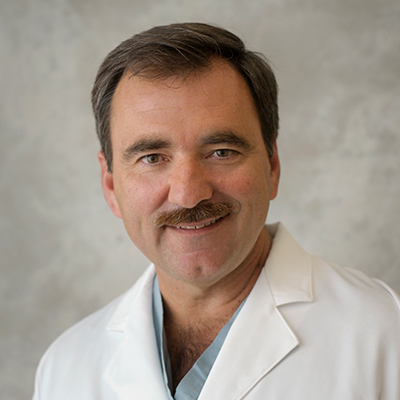 George J Palmer, MD
Surgeon
Dr. George J. Palmer, MD is a board certified thoracic surgeon with specialty training in thoracic and cardiovascular surgery. Dr. Palmer has special interest in minimally invasive surgical approaches including robotic-assisted surgery. He currently serves as the Director of Cardiovascular Surgery at the AdventHealth Cardiovascular Institute.
Dr. Palmer earned his medical degree from Creighton University, going on to complete his internship and medical residency at the University of Alabama Hospital & University of NC at Chapel Hill. He finished his medical training with a fellowship at MCP Hahnemann University in Philadelphia, Pennsylvania.
As an established member of the medical community, Dr. Palmer is a member of many organizations, including but not limited to, the American College of Surgeons, the American Medical Association, the Brevard County Medical Society, the Florida Medical Association, and the Florida Society of Thoracic and Cardiovascular Surgeons. 
Request an Appointment
Education
Medical School
Creighton University
Internship
University of Alabama Hospital
Residency
University of Alabama Hospital & University of NC at Chapel Hill
Fellowship
MCP Hahnemann University