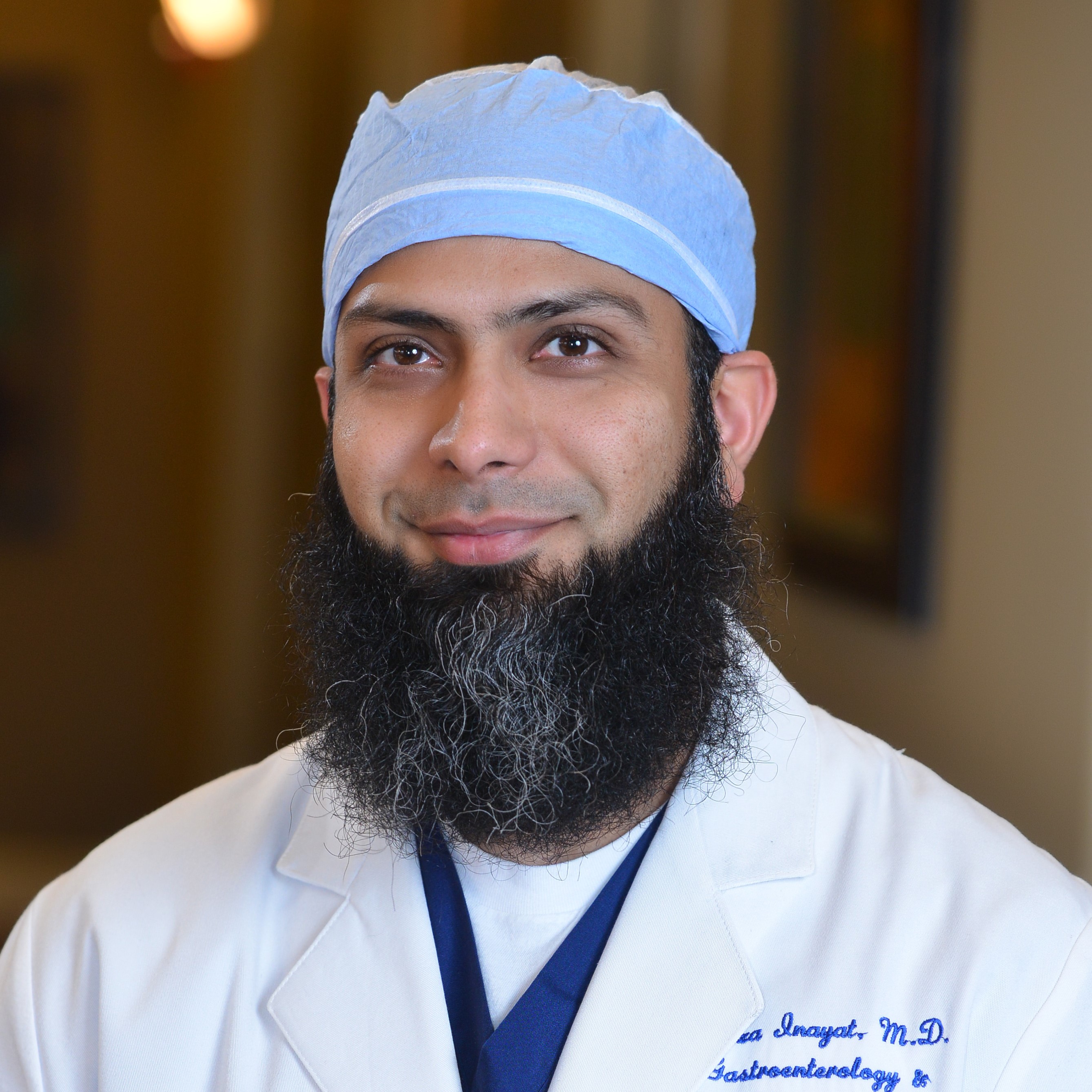 Irteza Inayat, MD
Internal Medicine

Member of the AdventHealth Medical Group
Video Visit Available
Locations:
Orlando: 2415 North Orange Avenue, Suite 200, Orlando, FL 32804
Kissimmee: 2400 North Orange Blossom Trail, Suite 302, Kissimmee, FL 34744
Dr. Inayat is board-certified in gastroenterology and internal medicine, and fellowship trained in gastroenterology, hepatology and ERCP.  He completed his residency, along with an extensive fellowship, at Yale University School of Medicine, where he received the coveted John W. Brackett Residency Teacher of the Year Award.  He can diagnose and treat a wide range of digestive diseases, and has a special emphasis on treatment of chronic liver disease, advanced colorectal neoplasm using EMR technique and Radio Frequency Ablation of Barrett's Esophagus (a precancer condition of esophagus related to acid reflux disease).
Request an Appointment
Education
Medical Degree
King Edward Medical College
Residencies
Internal Medicine - Yale School of Medicine
Fellowships
Gastroenterology - Yale New Haven Hospital