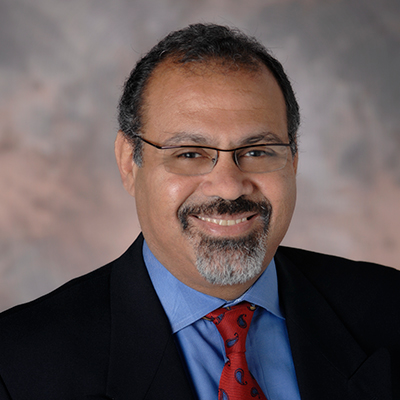 Tarek Mekhail

,


MD

Medical Oncologist

* Member of the AdventHealth Medical Group

Locations:
2501 N. Orange Ave, Suite 689, Orlando, FL, 32804
Dr. Tarek M. Mekhail, MD, MSc, FRCSI, FRCSEd is board-certified in internal medicine, hematology and oncology. Dr. Mekhail serves as medical director of the Thoracic Cancer Program at the AdventHealth Cancer Institute. He joined the team from the Cleveland Clinic where he was the director of the Lung Cancer Medical Oncology Program. Dr. Mekhail completed his medical degree at Cairo University in 1988, then went on to complete his medical training in the United Kingdom, where he earned fellowships of the Royal College of Surgeon of Edinburgh and Ireland. He completed his medical oncology fellowship at the Cleveland Clinic in Cleveland, Ohio. He is an associate professor at the University of Central Florida. Dr. Mekhail's extensive experience in the field of lung cancer is bolstered by his many awards, including being voted one of the Best Doctors in America in 2007-2008, 2008-2009 and 2009-2010.
Request an Appointment
Education
Education & Fellowship:
Medical School: Cairo University 11/1984
Internship: Cairo University Hospitals 4/1986, The Cleveland Clinic Foundation 1/1999
Residency: Cairo University 4/1989
Fellowship: The Cleveland Clinic 12/2001
Physician Publications
Awards
Awards and Honors:
Teacher of the Year Award, Hematology/ Medical Oncology Program, 2007-2008, 2004-2005, 2003-2004 Fellow of the Year Award, The Cleveland Clinic Foundation, 2001 Southwest Oncology (SWOG) Young Investigator, 2000
Professional Memberships:
Member of the American Society of Clinical Oncology (ASCO)
Member of the American Association of Cancer Research (AACR)
Member of the South West Oncology Group (SWOG), SWOG Lung Committee, SWOG Lung Biology Committee, RTOG Lung Cancer Committee
Appointments:
Medical Director of the Thoracic Cancer Program
Associate Director of Clinical Research
Associate Professor, University of Central Florida